Wednesday, December 06, 2017
Hey there, crafty friends! It's the third and final day of sneak peeks before all of our new products are available for purchase at the TE webstore! And I'm glad that you happened to visit the TE Blog today because I've been SO excited to share the new products we're featuring today with all of you!
But before we get to all the amazing new eye candy, I want to make sure you're all aware of our double crafty points promotion for this month. You will earn double points when you purchase the new All Tucked In favor box that was featured in yesterday's inspiration and video. Here's a look at the die and another bit of inspiration from Keia:
You'll notice above that I titled this blog post "Mandalas and More" so why don't we focus on the Mandala part first! We're releasing a trio of mandala themed products including a cutting plate and two background stamps. My personal favorite is the new Mandala Cutting Plate. I used the cutting plate as a stencil in order to create two cards from the same brushed background:
And here's a video tutorial to show just how quickly these two cards came together with the help of one of my most-used tools; Clarity Stencil Brushes and the superior blend-ability (yes, I made up that word) of TE ink!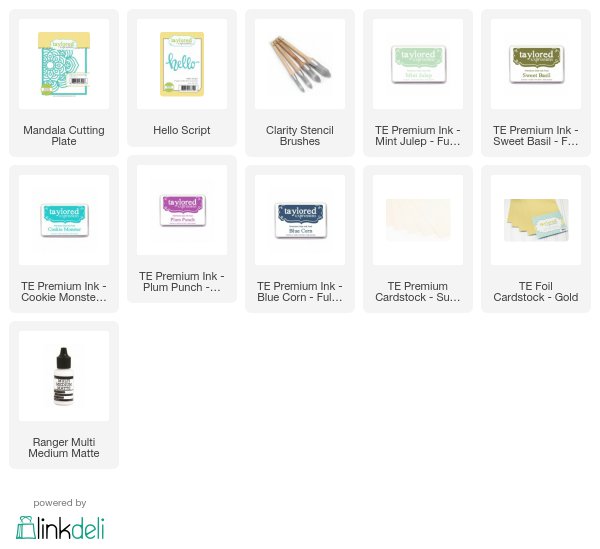 The rest of our talented design team also took the Mandala Cutting Plate for a spin and here are just a few of their amazing projects. First, I just love the serene greens and blues in Melody's version of the cutting plate:
As you know, I have a great love for all things rainbow, so this jaw-dropping creation by Noriko stole my heart. I love the rainbow pieced mandala, and on top of that, the shaker element… AMAZING!
Next up with the mandala theme are the Mandala Background 1 and 2. I realize the names of these products (i.e. 1 & 2) aren't the most creative, but I can assure you you'll love getting creative with these amazing designs!
Here's a look at just a couple of the gorgeous pieces of inspiration from the creative team. Featuring Mandala Background 1 (Jean & Keia):
Featuring Mandala Background 2 (Noriko & Gayatri):
I hope you come to love the mandalas as much I love them! So now let's move on to the "and More" portion of today's blog post title and talk about the newest additions to our Big Blooms collection; Succulent & Rose!
The large size of these beautiful blooms is sure to impress your recipient! There are so many different options for coloring these (watercolor, pencils, Copic markers, etc.) and our designers share a few on their beautiful cards below. Melody watercolored the rose and I absolutely love the little clear droplets she added over her colored image using Nuvo Crystal Drops.
Gayatri grabbed her Copic markers to add color to the beautiful succulent image. She also paired it with one of the mandala backgrounds and added the clear water droplets to her image as Melody did. Note to self: I must grab a bottle of Nuvo Crystal Drops in clear!
Last, but certainly not least, we have a love-themed addition to our Sitting Pretty series of dies. These little accessory sets are great for decorating the shelf or mantel in previously released die sets as Jean did on her card, but it's also fun to use some of the small elements as a focal point like Kim did on her card:
That's it for the December Release sneak peeks! I do have one more chance to win one of our new products by leaving a comment with your answer to my Question of the Day below.
Today I'm giving away winner's choice of Mandala Background 1 or 2!
Leave your comment before Wednesday, December 6th at 11:59pm PST. One entry per person. Each comment will also be entered into our Grand Prize drawing for a $50 gift certificate! Winners will be chosen at random and announced on Thursday, December 7th, 2017.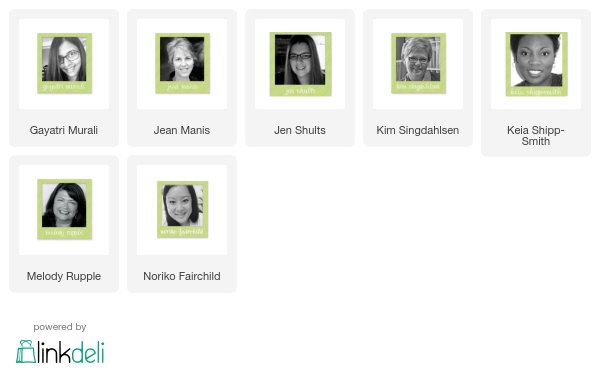 ---