Thursday, February 08, 2018
All of our February Release products are now available in the New category of the TE webstore! Find out if you are one of our lucky party prize winners by scrolling to the end of this post. And now here are a few things you need to know before you go!
You'll earn 100 Crafty Points when you purchase the Floral Frenzy stamp and coordinating die set bundle! Offer valid on qualifying purchases made between 9 am CST on Thursday, February 8, 2018 and 11:59 pm CST on Sunday, February 11, 2018 and only while supplies last. Crafty Points can only be earned and redeemed on purchases made from the TE webstore: www.tayloredexpressions.com.
BONUS: our shipping team is A-mazing and 9 times out of 10 they'll have your order shipped within one business day so it'll be in your hands in 2-3 days. That's about as close as we can get to immediate gratification with online shopping (well, unless you're an Amazon Prime member and you get free overnight shipping…. not quite there yet at Taylored Expressions…*wink*)
I couldn't get enough of this month's release so I have one more project and video to share with you! Our collection of Pierced Stacklets is one of those little-known gems and we often get questions about how they're intended to be used so I thought this month was the perfect opportunity to share how to use the new Pierced Egg Stacklets in combination with the previously released Egg Stacklets to create a fun felt plushy!
You can find our entire collection of 100% wool felt here or by clicking on the photo below.
Soooo… just being real here. I made a couple of flubs in the video above. Did you watch to the end to see what I stuffed inside my plushy!? After finishing the project and video (and feeling pretty pleased with myself) I realized the Ric Rac Borders have been retired from our collection. What!? How did I not know this? I'm the one who actually makes these decisions and somehow I lost track of the fact that it was retired. Anyhow, I know it's frustrating when you see a project you want to make and can't find the same supplies so here's where the comment to win comes in!
I was able to find four sets of Ric Rac borders from our stash of retired merchandise and I'd love to give them away. So here are the rules… the first four people to place an order that includes the Pierced Egg Stacklets AND leave a comment on your order that you saw this message will receive the Ric Rac Borders in your package!
And now you might be wondering if perhaps you're one of the lucky winners from our comment to win prizes earlier in the week! If you're lucky enough to find your name listed below as one of our winners, please contact us! If you won a physical prize, make sure you respond with your mailing address so we can get your prize in the mail right away!
So there you have it! Another release in the books! I hope you've seen something to inspire you to create projects to share joy with those in your life. Our amazing Creative Team certainly hasn't disappointed with the beautiful inspiration they've been sharing throughout the week. You'll want to make sure you check 'em out on this final day of February Release inspiration!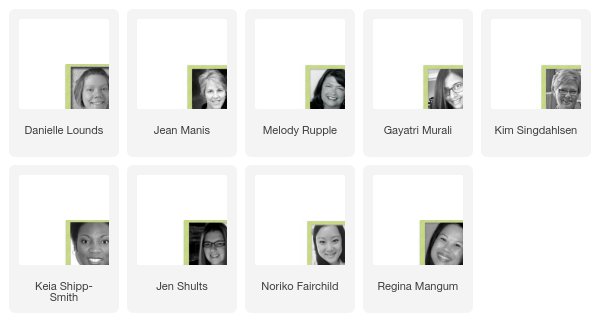 ---