Thursday, June 28, 2018
Good morning, watercolor lovers! If you've been tuning in this week then you already know we've been featuring our new Liquid Watercolor here on the blog. So far we've explored color mixing, color wash, our unique shimmer liquid, and tips and tricks for painting detailed images. Today you're in for another treat! My jaw literally dropped when Gayatri posted photos of this card in our design team forum recently.
I asked if she'd record a how-to video for of the process and I'm so thrilled that she agreed! She used a technique called 'smooshing' (a very scientific name!) to begin the design process. You'll also learn several other tricks for achieving the intense color and adding splatters of watercolor. I also had an ah-ha moment as she explained how she created this beautiful scene WITHOUT masking the stamps! The video is long, but you'll learn so much in the next 17 minutes that you won't regret it! Plus – Gayatri has an engaging accent that makes it fun to listen!
If you have a tendency to notice every little detail, then you may have seen that Gayatri's bottles of liquid watercolor look slightly odd. Her bottles were samples straight from manufacturing in order to arrive in Australia with enough time for her to design! I promise – your bottles will come with nice labels and white caps! *smile*
Thanks so much for stopping by today! I hope you love Gayatri's project as much as I do. I'm already looking forward to trying this in my own stamp room soon! See you tomorrow when I'll be sharing Crystal Thompson's watercolored plaid backgrounds!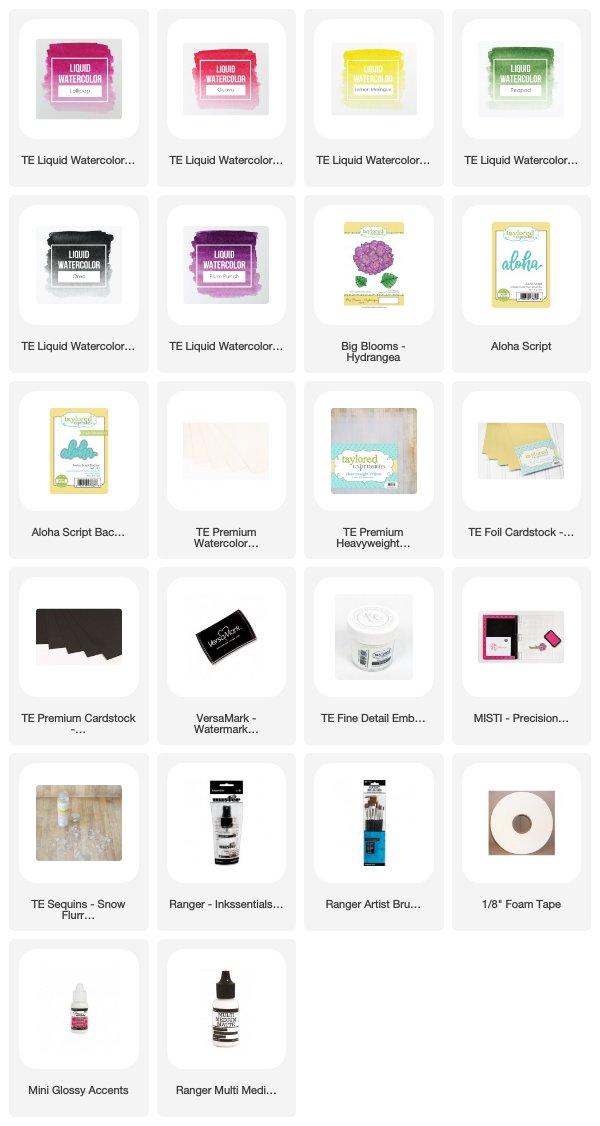 ---