Wednesday, August 01, 2018
Good morning, crafty friends! It's Day 3 of our countdown to the release which means that tomorrow is THE BIG DAY! Have you been enjoying the sneak peeks so far? I've been enjoying reading your responses to my question of the day! There's still a little more time to leave a comment on blog posts earlier in the week and one more chance to win with my last question at the bottom of this post. Today, the Creative Team and I will be sharing a little bit of snarky and a lot of sweets – including a couple of my favorite sets ever (since I love snarky AND sweets!).
Before I dive in today, I want to make sure you get another look at our NEW! On a Hinge Bundle and make sure you don't miss our double points offer for this Release. In order to take advantage of our Crafty Points Loyalty Program all you need to do is sign up for an account at the TE webstore and you're automatically enrolled! Then you will receive 1 crafty point for every $1 you spend. Once you've accumulated 20 crafty points you'll receive $1 off a future purchase! With each new release we offer a double points promotion and this month you can earn double crafty points on our unique new interactive hinge element when you purchase the On a Hinge Bundle!
So when you purchase the On a Hinge Bundle between August 2nd – 5th you'll earn 86 Crafty Points! So set a reminder for Thursday, August 2nd at 9am CDT when all of our new products will be available for purchase at the TE webstore!
So let's get started with the reveals! My first card features LOTS of different products, but I created it specifically to show you the new Simply Stamped – Moon – a set of three stamps to create a realistic layered moon. Here's the card, but you'll definitely want to check out the how-to video below. I promise – it's easier than you think with the little trick that I discovered!
In addition to the Simply Stamped – Moon, I also used our new Sarcasti-chick Stamp & Die Combo + her coordinating Halloween Closet to dress her up for the occasion! The Sarcasti-chick set is one of my favorite new products. The sentiments crack me up and who doesn't love a snarky chicken!? Plus with several different options for dressing her up, she becomes versatile for multiple themes and holidays! Here's a look at the whole collection:
Kim used my favorite sentiment on this hilarious card! Because you know…. my hair! Bahahahaha! Gayatri also had fun with our loveable Sarcasti-chick on this adorable rainbow themed card. Her card also features our new Foil It – Basics – toner-printed patterns pre-cut to perfectly layer onto an A2 card base. You may have missed it (because the foil is notoriously difficult to photograph), but the star pattern in my Sarcasti-chick card is also foiled. After foiling the gold stars, I stencil brushed the background with Plum Punch ink and was pleasantly surprised to see that the foil didn't flake off during the stencil brushing process!
OK – we've done the snarky – now will you join me for some sweets? These adorable Fluffy Friends found the appetite that the rest of lost (who am I kidding though? I didn't lose any appetite!). Keia Shipp-Smith created the most adorable refrigerator filled with snacks on her card that combines Fluffy Friends and Binge Worthy:
And one more thing to round out the August Release – we have Mixed Media backer dies to coordinate with our previously released Blessed & Prayers Script dies and two more fun stencils; Herringbone & Topsy Turvy:
So there you have it! It's been a fun week of sneak peeks and you've officially seen it all! Just a reminder that all of the new products will be available for purchase on Thursday, August 2nd at 9am CDT at the TE webstore. In the meantime, I hope you'll join me as I go LIVE on Facebook from our local Studio release party this afternoon at 1pm Central time. Plus don't forget to leave your answer to my question of the day for a chance for you AND a friend to win it before you can buy it!
Do you have a friend you'd walk through fire for? Or at least a super humid room? *grin* Leave a comment and tell me your favorite product from the last three days of sneak peeks along with the name of a card-making friend (first name only is fine!) and both of you will win today's prize:
Your choice of 1 of the new stencil designs from this release!
(Herringbone, Shattered, Spiderweb, Topsy Turvy, Mosaic Leaves)
After you leave your comment, head on out to see everything the Creative Team has been up to with today's featured products and we'll see you back here tomorrow when I'll announce the winners of our prizes and share a few more fabulous projects!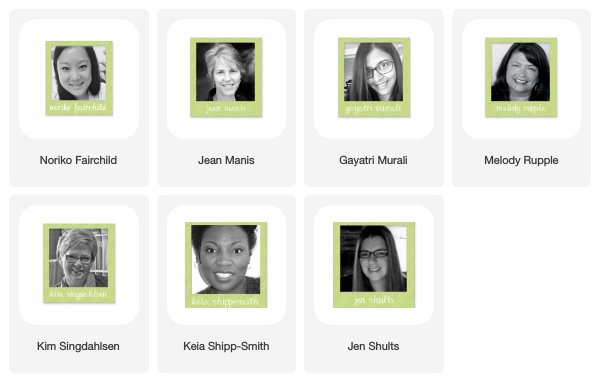 ---