Friday, September 07, 2018
Hey there, crafty friends! It's certainly been a memorable week at Taylored Expressions as we've been celebrating our 10th birthday all week long! This week has been a bit of a blur with all the birthday happenings, but in addition to that, this week also marked the first day of preschool for our younger daughter and the beginning of dance classes at our local dance studio for our girls – something they've never done before. And I just have to say – kudos to all you dance moms! I'm a bit of a #dancemomfail as we came unprepared with no water bottle, no duffel bag, no socks to wear with our tap shoes… ah well, live and learn, right? I even had to text one of my dance mom friends because I didn't know whether they should wear panties under their leotards or not (in case you were wondering, the answer was 'yes' to the panties).
Now it's Friday and since I've been wrapped up in nostalgia this week, I was reminded of another path along this journey – does anyone remember Cupcake Friday? For many years I posted a card creation every Friday that featured a cupcake. In fact, I even had a Cupcake Friday Sketch Challenge for almost two years. And so in honor of Cupcake Friday, I broke out my real cupcake sprinkles (the Wilton brand) for this fun shaker card:
I started by embossing the Sweet Sprinkles background onto watercolor cardstock with white embossing powder. Then I used Liquid Watercolor (Cherry Pop, Candy Corn, Lemon Meringue, Peapod, Cookie Monster, Jelly Donut) to color the background in my – surprise, surprise – rainbow color scheme. Then I cut the word 'happy' from the panel, saved those letters, and popped it up several more times onto the same letters die cut from Oreo cardstock. To create the shaker element I covered the Frame in Frame 2 die cut with acetate and filled the shaker opening with sprinkles. It's so fun to move them all around. That's why I love shakers – you just can't help but shake them!
The 'happy' and 'birthday' sentiments were embossed onto Oreo cardstock with white embossing powder and then cut out with the smallest size of the double-ended flag stacklets. They are adhered over the top of the acetate.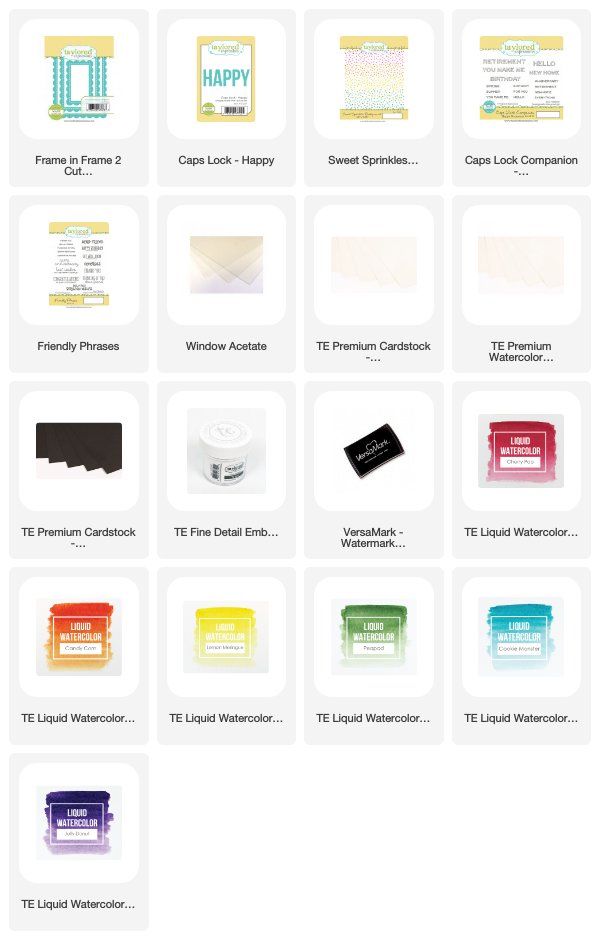 I'll be taking a break from blogging this weekend while Jon and I head out of town for a quick getaway, but the birthday celebration will continue! You can find all of the new products in the New Category and our special party favors will be included with orders placed through September 9th! Plus, don't forget about our Share Joy Campaign. We'd love to have you join in our quest to collect and donate thousands of birthday cards to benefit nursing homes and assisted-living facilities – guidelines and details for participating can be found HERE.
While you're out hopping around this weekend, make sure you stop by and see the last of what our amazing Creative Team has designed with all of our new birthday-themed goodies! Thank you all for joining me for such a fun week!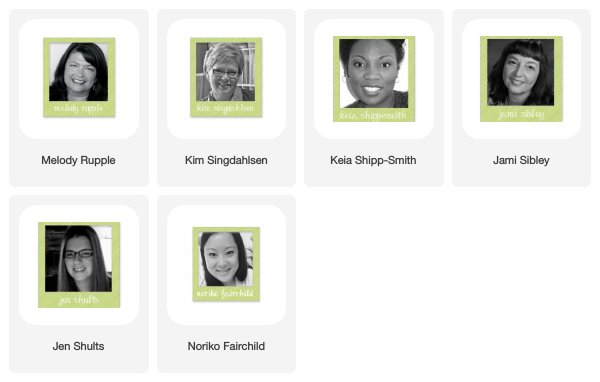 ---